SEBO K1 Onyx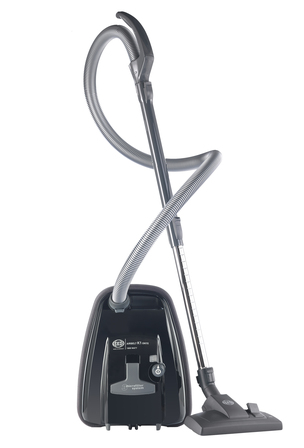 Not Just a beginner!
His compact design and lightweight telescopic tube doesn't just look good, it makes the
SEBO AIRBELT K1 ready for use in the twinkle of an eye. He has plenty of power to spare
just like a conventional vacuum cleaner by offering a powerful 1800 watt motor.
In addition to his straight suction capabilites, he offers a 3-step filtration system utlizing
an innovative Ultra Bag and intergrated accessories.The one-of-a-kind AIRBELT acts as
a bumper guard. The soft foam bumper with its durable covering protects your furniture
and walls from damage.
Features
Colour - Black
Vacuum motor max. 1800 Watt
Weight 5.5kg
Ultra Bag 3L, 4-layer
Electronic Suction power
Dimension 410x328x240
Airbelt soft bumper
British Allergy Foundation Seal of Approval
Light & compact
Easy to use
Powerful performance
Ideal for pet owners & allergy sufferers
Up to 5years parts & labour warranty (domestic use only)

Please contact us to locate your closest SEBO dealer